October 19, 2023
3rd Quarter 2023 Economic Review and Current Market Update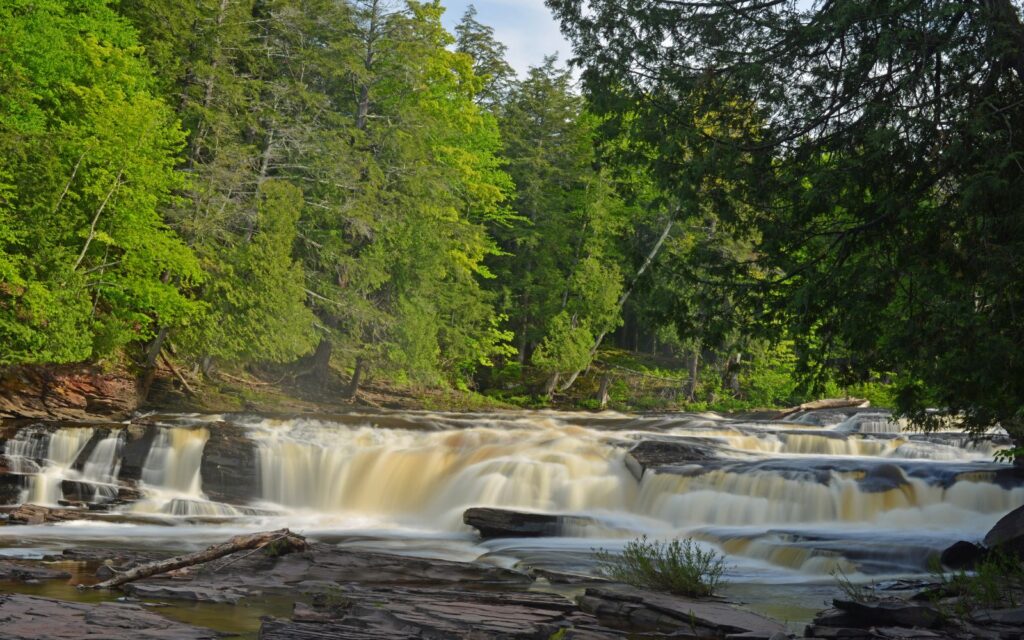 The third quarter saw most markets give back a portion of their gains from the first half of the year as the tug-of-war between inflation and interest rates continues. However, the markets remain broadly positive for 2023 as we enter the fourth quarter. Last month, the Federal Reserve signaled that they expect to need to keep rates higher for longer than the markets expected, causing stock and bond prices to fall as bond yields ticked higher. Inflation readings for August were mixed and the Fed has paused their rate increases to see what develops.
Meanwhile, the US government barely averted a shutdown in September. This was not expected to have a major impact on the markets and economy. However, because of the debt standoff in the second quarter, in August the Fitch rating agency downgraded US government credit from AAA to AA+. This move signaled that the dysfunction in Washington could have future repercussions on deficit spending.
Our portfolio managers at East Bay Investment Solutions provide us every quarter with what they consider the positives and negatives of our current economic situation, as well as in-depth commentary on the past quarter's markets. You can download their full report here, as well as watch the video of their recorded presentation.
As Mario notes in the video, he was putting the commentary together before and during the attacks on Israel by Hamas, so that did not make it onto the list as a reason for concern. However, it is a development to monitor. So far, the economic and market impacts of the unrest in the Middle East have been muted.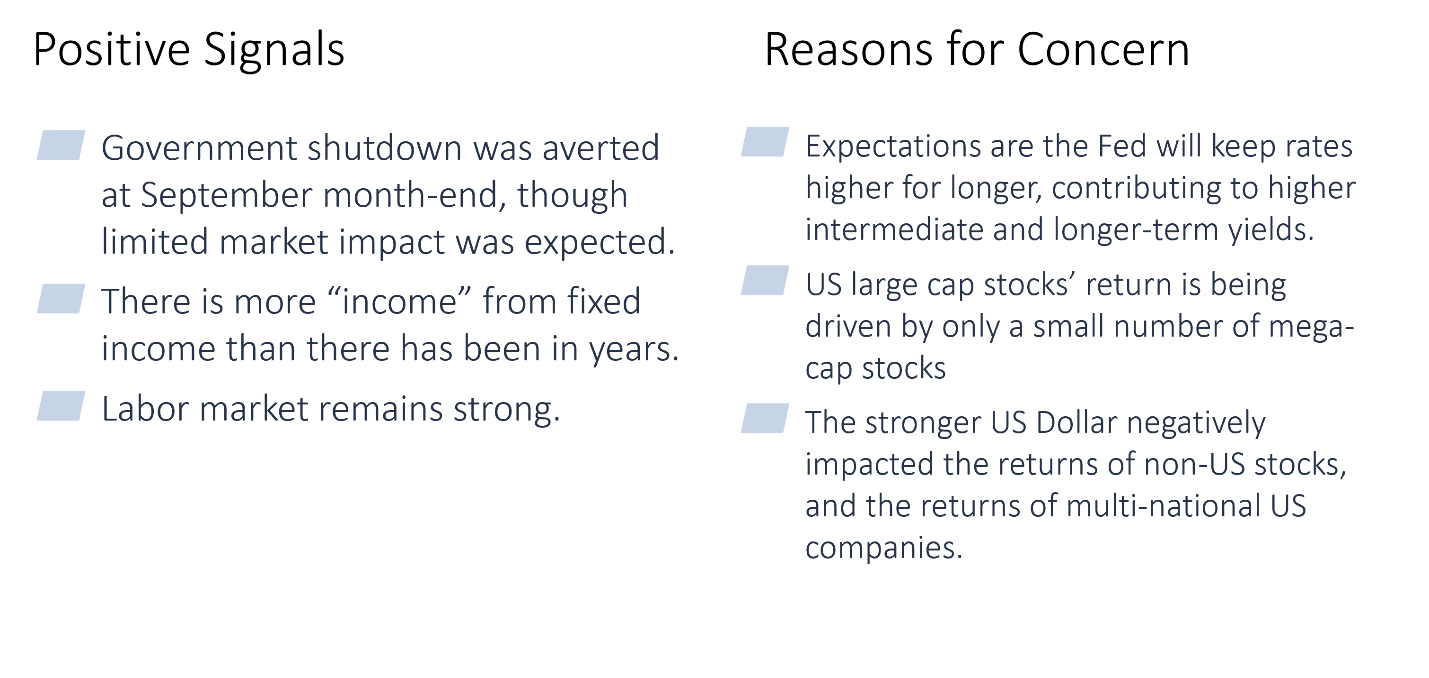 While we feel it is important for our clients to understand their portfolios and what is going on in the markets and the economy, as always, we remind everyone that the key to success is remaining invested for the long term.
Please click here for the full report from our partners at Eastbay Investment Solutions.
---
About Shotwell Rutter Baer
Shotwell Rutter Baer is proud to be an independent, fee-only registered investment advisory firm. This means that we are only compensated by our clients for our knowledge and guidance — not from commissions by selling financial products. Our only motivation is to help you achieve financial freedom and peace of mind. By structuring our business this way we believe that many of the conflicts of interest that plague the financial services industry are eliminated. We work for our clients, period.
Click here to learn about the Strategic Reliable Blueprint, our financial plan process for your future.
Call us at 517-321-4832 for financial and retirement investing advice.