August 8, 2023
Ep 131 – Student Loan Repayment Plans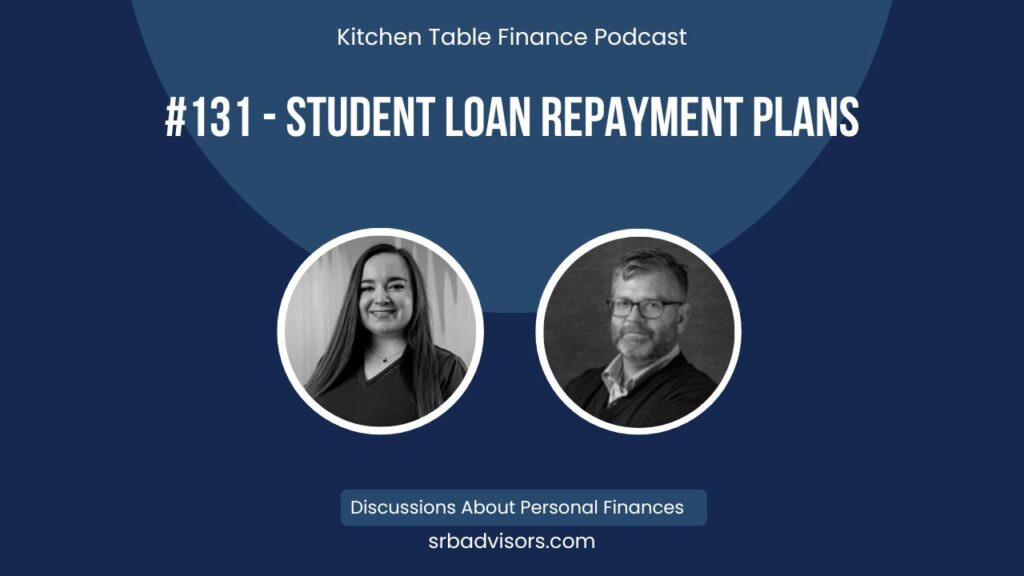 Podcast: Play in new window | Download
Join Dave and Ashley (Nick is on vacation) as they talk about Student Loan Repayment Plans, which have been in the news because they've just rolled out the details of a new plan.
Watch on YouTube HERE
The plan is called the SAVE Plan, which is short for Saving on a Valuable Education. It's going to be replacing the repayment plan that currently exists.
If you are in the repay plan you will be automatically transitioned to the new save plan once that gets set in stone. They're going to phase this in over this summer and next summer. This arose out of some campaign promises from the Biden administration about working on student loan forgiveness and lowering student loan debt.
A couple of weeks ago the supreme court actually struck down part of the forgiveness program where they were looking to just forgive a lump sum of debt off the top but left the provisions for repayment under this new plan intact. So they're going ahead with that, and all politics aside, there are some financial planning implications, and Dave and Ashley discuss those here in this episode.
Financial Implications of the New Student Loan Repayment Plan
One thing that sets this plan apart is that everybody is eligible for it. If you've got federal student loans, regardless of when you took them out in the alphabet soup of old income-based repayment plans. Most of them had limits on who was eligible for particular plans based on what type of loans they had and when they took them out.
So the new plan is a little bit broader and in general it should lead to lower monthly payments for a lot of people.
The old repayment plan was 10% of your discretionary income. With the new saving plan, it is going to go down to 5% of discretionary income. So everyone's monthly payment will go down. (Note: They are keeping it at 10% for graduate loans. )
Listen to the full episode to find out how to maximize your repayment plan and avoid financial issues.
---
About Shotwell Rutter Baer
Shotwell Rutter Baer is proud to be an independent, fee-only registered investment advisory firm. This means that we are only compensated by our clients for our knowledge and guidance — not from commissions by selling financial products. Our only motivation is to help you achieve financial freedom and peace of mind. By structuring our business this way we believe that many of the conflicts of interest that plague the financial services industry are eliminated. We work for our clients, period.
Click here to learn about the Strategic Reliable Blueprint, our financial plan process for your future.
Call us at 517-321-4832 for financial and retirement investing advice.