August 22, 2023
Ep 133 – MiABLE Account Overview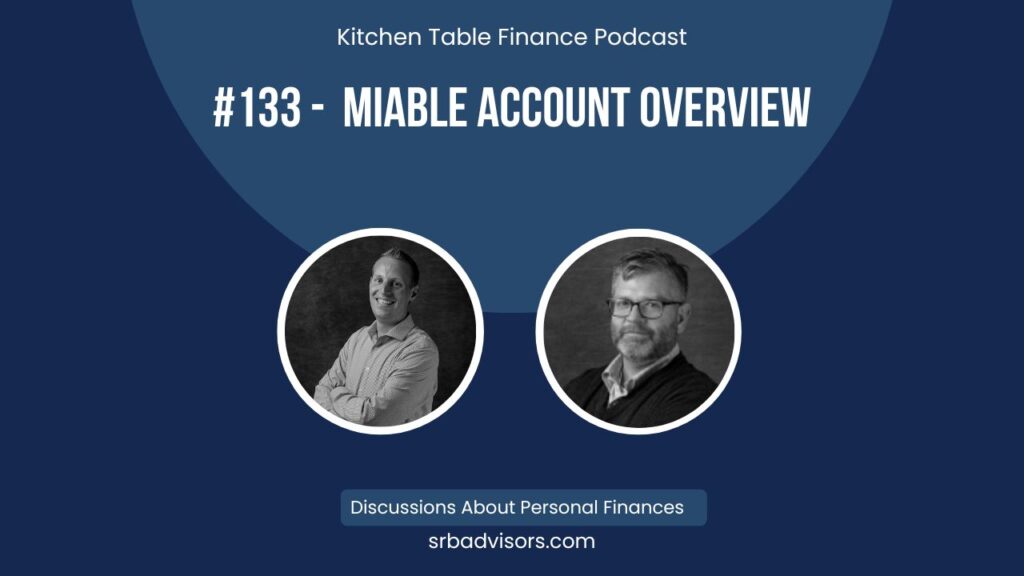 Podcast: Play in new window | Download
Join Nick and Dave as they discuss MiAble Accounts. You may have seen the billboards around town and wondered what they are all about.
What are they? Who are they for? Should you get one?
Watch on YouTube HERE
A MiAble account can be established for an individual with disabilities where they can actually create some savings for themselves without it interfering with government benefits from social security or Medicaid.
One of the big planning issues for someone who falls into this category and is on government benefits is that they can't have any savings. Most of the rules dictate that you can only have a limited amount of money in an account in your name. This makes it extremely hard for people that have disability benefits to save.
If you are interested in setting up this type of account for yourself or a loved one, we are happy to help you. Please call us at 517-321-4832 or send an email to info@srbadvisors.com.
A Common Scenario
Let's say you have a grandmother who wants to give you money. However, you can't accept that money or if you did, it would affect your government benefits. So the MiAble account is a way kind to potentially get around that.
How Does A MiAble Account Work?
Each state has its own version of these types of accounts. They operate similarly to the State-run 529 College savings plans.  It's a good way to accumulate money for people with disabilities. There are some tax advantages because the earnings grow tax-free and there's no tax on withdrawals from the account as long as they're used to pay for qualified expenses.
If you're a Michigan taxpayer and you're making contributions to one of these accounts, a single taxpayer can deduct $5000 a year in contributions from their Michigan income tax and a married couple can deduct $10,000.
These accounts have a pretty reasonable cost range including a $58 annual maintenance fee (if you get electronic document delivery it may be even less.)
We think the fund lineup and investment options are about as good as we've seen out there for a plan like this.
Continue to listen as we dive into the qualified distributions, expenses that qualify, and other considerations related to the MiAble Accounts.
---
About Shotwell Rutter Baer
Shotwell Rutter Baer is proud to be an independent, fee-only registered investment advisory firm. This means that we are only compensated by our clients for our knowledge and guidance — not from commissions by selling financial products. Our only motivation is to help you achieve financial freedom and peace of mind. By structuring our business this way we believe that many of the conflicts of interest that plague the financial services industry are eliminated. We work for our clients, period.
Click here to learn about the Strategic Reliable Blueprint, our financial plan process for your future.
Call us at 517-321-4832 for financial and retirement investing advice.