November 6, 2023
Ep 142: How will Artificial Intelligence Impact Your Portfolio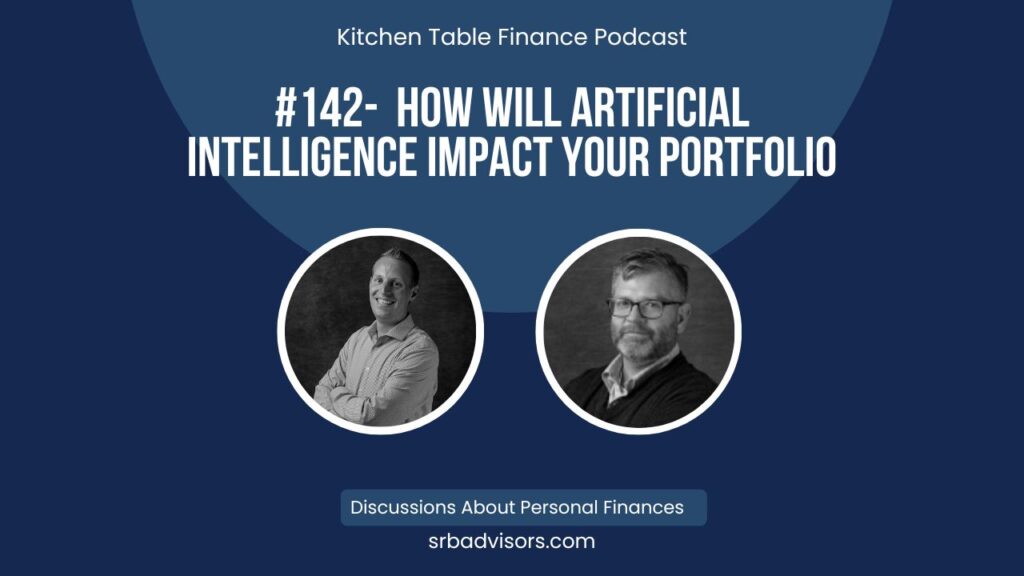 Podcast: Play in new window | Download
Join Nick and Dave as they discuss how the all-encompassing world of artificial intelligence may affect your investment portfolio.
Watch on YouTube HERE
This definitely isn't a podcast about how it's going to change our industry but we think of it in terms of how will it make us more efficient so we can help more people.
It doesn't seem like, in our lifetime, there has ever been a type of technology that set people on edge quite so much.
When the internet was new you could type something in and come up with information. It was mostly positive. However, you didn't think about the fact that E-commerce is putting Main Street out of business. Those kinds of things came along a little later after the technology had been around for a while.
Artificial Intelligence definitely raises questions about what it means to be an artist, or even what it means to be human.
We're seeing a lot of it in the headlines because it is a change, right? The biggest question is, "Is AI going to replace me?"
So we were wondering if our clients are thinking, "Are we going to need financial advisors anymore? We can just go to ChatGTP and ask it what we want and then we'll have the solution."
This is somewhat interesting to us because a lot of investment and money management information is already out there and people already know a lot of it. However, they just can't seem to follow it or don't feel confident enough to do it themselves. We don't know if that's changing because it's easier to get access to that information or not.
When you look at it this way in terms of your job and my job it's no different than Google.  You can ask ChatGTP if you should do a raw conversion or you can Google it.
AI Is Changing Things
It's going to change things for sure, but mostly in making people more efficient because they don't have to do some of that manual stuff that artificial intelligence can do for them when it comes to sourcing information.
While history is never a perfect guide in these situations it does offer ways to think about AI and context. The markets and the economy have always run in what some people call hype cycles. We had the.com bubble, we had blockchain, self-driving cars. Etc
They capture people's attention and get people really excited about investment opportunities and disruption to the economy. Each one promises big change but economist Roy Amara wrote, "People tend to overestimate the impact of technology in the short run while they underestimate its effect in the long run."
Listen to the entire episode to hear our take on AI and the investment industry.
About Shotwell Rutter Baer
Shotwell Rutter Baer is proud to be an independent, fee-only registered investment advisory firm. This means that we are only compensated by our clients for our knowledge and guidance — not from commissions by selling financial products. Our only motivation is to help you achieve financial freedom and peace of mind. By structuring our business this way we believe that many of the conflicts of interest that plague the financial services industry are eliminated. We work for our clients, period.
Click here to learn about the Strategic Reliable Blueprint, our financial plan process for your future.
Call us at 517-321-4832 for financial and retirement investing advice.