July 27, 2020
Michigan No – Fault Insurance Changes Event Recording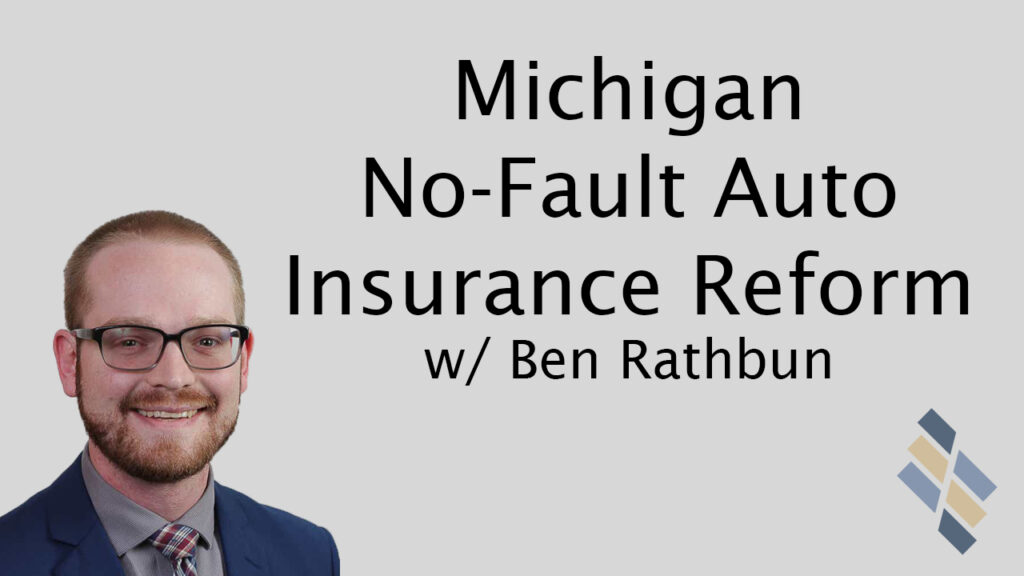 Last week, Ben Rathbun, CAWC with the Rathbun Agency in Lansing gave a presentation for our clients on the changes to Michigan's auto insurance law and how to evaluate the new choices available. We recorded Ben's presentation and you can watch it here to learn more.
Governor Whitmer signed historic auto no-fault legislation that drastically changes auto insurance for Michigan drivers. These changes will apply to policies issued or renewed after July 1, 2020. The new law will alter many facets of the insurance code, from allowing consumers to pick their choice of medical benefits to implementing a fee schedule for medical providers.
Ben is a partner at the Rathbun Insurance Agency. Ben graduated from Michigan State University with a degree in finance and has a Master's in Business Administration in Risk Management & Insurance from Olivet College.
Feel free to reach out to us or to Ben directly with any questions.