April 21, 2021
MSU Retirement Plan Basics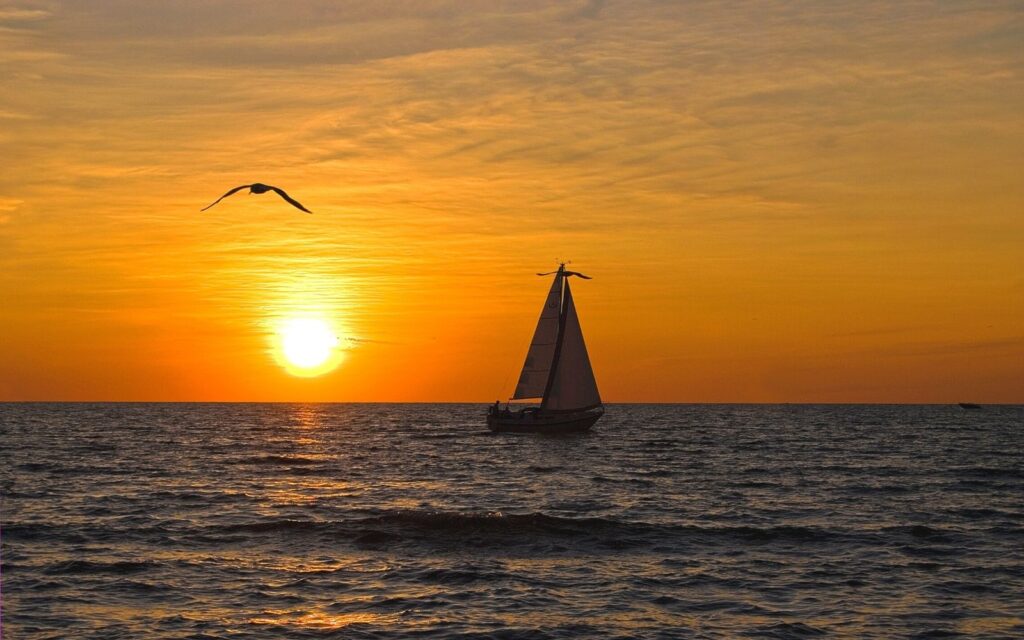 Podcast: Play in new window | Download
Michigan State offers three retirement plans that work together based on how much the employee intends to save. Here are some tips on how to make the most of them.
The first two plans work together:
the MSU 403(b) Base Retirement Plan receives the employee's first 5% of income contributions along with the University's matching contributions.
The MSU 403(b) Supplemental Retirement Plan can then be used for the additional employee contributions.
The third plan is the Michigan State University 457(b) plan, which allows for further contributions. Each of these plans has different rules, along with four tiers of investment options. Let's take a look.
MSU 403(b) Base Retirement Program
Your eligibility to participate in the base plan and receive the University matching contribution depends on your employee group/job category. The base retirement plan is either voluntary or mandatory based on three things:
your age
full or part-time status
employee group/category
If you're not sure where you fall, check out the base retirement eligibility rules for your job category.
You can contribute up to 5% pre-tax and you will receive a university match of 5% if you are:
executive management
non-unionized faculty or
non-unionized academic staff (other than research associates and senior research associates)
All other employees receive a 2 for 1 match up to 10%.
MSU 403(b) Supplemental Retirement Program
If you want to contribute more than 5% of your income to your retirement plan you can contribute to the supplemental retirement program up to 100% of your compensation. This has a maximum of $19,500 and an additional $6,500 if you are over age 50. The 5% of the base retirement plan contributions count against your $19,500 only if your contributions are considered voluntary instead of automatic.
Follow the link above to check the rules for your job category.
MSU 457(b) Deferred Compensation Plan
If you want to contribute more than the maximum to the supplemental retirement plan you can contribute to the deferred compensation plan. This plan has a separate limit of $19,500 (an additional $6,500 for folks over 50). There are also further additional contributions that you can make from age 62 to 65. The additional contribution rules can be tricky, so if you are considering them check with an advisor to make sure you are eligible.
Investment Options
There are two different vendors for your retirement plan, TIAA & Fidelity. Each vendor has four different investment tiers.
Tier 1: Target-date retirement funds
These target-date retirement funds are managed by Vanguard based on your expected retirement date. These funds are designed to adjust their risk exposure as you get older and near the designated target date. They can be a good, simple option for investors who are looking for a broadly diversified portfolio managed by a large institution. This is the "set it and forget it" option that you don't have to adjust unless you plan on adjusting your retirement time frame. Target date retirement fund options are the same at both Fidelity and TIAA.
Tier 2: Index Funds
Index funds are passively managed investment funds that seek to match the performance of a major asset class at a low cost. If you want to put a portfolio together with a low-cost portfolio and manage it on your own, these funds can be a part of that solution. Index fund options are the same at both Fidelity and TIAA.
Tier 3: Actively Managed Funds
Actively managed funds seek to outperform the market with stock selection. This can be achieved in a variety of ways depending on the style of the manager. These options may be a fit for building your own portfolio or combining with index funds for greater diversification. Most of the actively managed fund options are the same at Fidelity and TIAA, but there are a few different options available based on the plan vendor. Be sure to check into those options if you intend to use actively managed funds in your retirement portfolio.
Tier 4: Self-Directed Brokerage Account
Opening a self-directed brokerage window in your MSU retirement plan allows you to invest in thousands of investment vehicles from mutual funds to exchange-traded funds to individual stocks. While this is the most expansive investment option it does come with the potential for more risk. Most of the funds are not monitored by MSU and it is, therefore, your responsibility to monitor those funds. There can also be additional fees and expenses associated with these options although many of them have no additional fees or transaction costs. This is a great option for someone with vast investment experience or who is working with a financial planner.
Multiple Plans
If you started employment at MSU before 2012 you may notice that you have two sets of retirement plans. One pre-2012 and the current plan. You may also have plans for other colleges or universities that you previously worked at. These plans can be rolled into your new plan or into an individual IRA depending on the plan rules.
There are differences in the available investment options for plans pre-2012 that you may consider rolling into your current plan. One thing is for sure, it's much easier to manage two or three retirement accounts than it is five or six.
Need Help?
The financial advisors at Shotwell Rutter Baer are particularly versed in MSU retirement plans and work with many employees of the university to maximize their retirement plan benefits and abilities. If you would like to find if there is more you can do with your MSU retirement plan, give us a call at 517-321-4832.
---
About Shotwell Rutter Baer
Shotwell Rutter Baer is proud to be an independent, fee-only registered investment advisory firm. This means that we are only compensated by our clients for our knowledge and guidance — not from commissions by selling financial products. Our only motivation is to help you achieve financial freedom and peace of mind. By structuring our business this way we believe that many of the conflicts of interest that plague the financial services industry are eliminated. We work for our clients, period.
Click here to learn about the Strategic Reliable Blueprint, our financial plan process for your future.
Call us at 517-321-4832 for financial and retirement investing advice.