August 10, 2021
Second Quarter 2021: Market Review and Outlook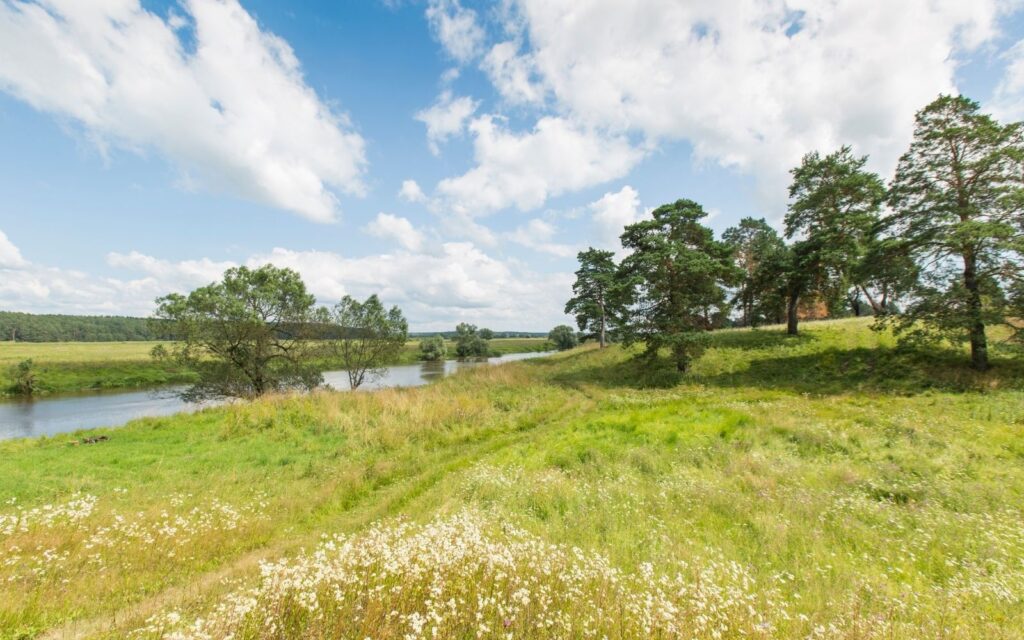 Podcast: Play in new window | Download
Here is our review of the Second Quarter of 2021. If you have any questions or would like a review of your portfolio and financial plan, contact our advisors by calling or emailing us at 517-321-4832 or info@srbadvisors.com.
2Q 2021 Broad Markets
The market has continued to climb through the middle of 2021 as the economic recovery from the Covid shut-downs continues. This
market growth has been set against a backdrop of worry that looks much the same as it did last quarter: We are not clear of Covid 19 yet
as the new Delta variant continues to cause concern, and shortly after the end of the quarter fears of renewed shutdowns led to market
volatility. We're not past the pandemic's grip just yet. On the other hand, we have not seen a significant market pullback in some time.
Historically, the average year contains four or five market drops of 5%, and we've yet to see that level of fear in 2021.
US and international stocks, real estate, and commodities were all strongly positive for the second quarter. The bond market recovered
from the price drops of the first quarter as inflation concerns stabilized. In the US, large growth companies regained their leadership, after
two quarters of lagging behind value stocks and smaller companies.
The Good News
Global economic activity continues to ramp up as vaccination rates climb rapidly in developed countries and more vaccines are sent to emerging ones.
Above-average economic growth, pricing power amid persistent shortages, additional fiscal measures, and suppressed interest-rate levels provide the perfect backdrop for equity market performance.
SEI remains optimistic that the more cyclical and value-oriented sectors and geographies will bounce back from their modest stumble in June.
Although investors are concerned that the Federal Reserve will tighten monetary policy sooner than expected, equities still tend to do well in the year following the first rate hike.
The Concerns
The virus continues to evolve, forcing countries and regions into disruptive lockdowns. The waves of economic recovery that will likely be experienced around the world could resemble an extended up-cycle that keeps the pressure on supply chains.
Total credit growth in China has turned negative, and the economic surprises have been on the downside recently. This could be bad news for commodities and emerging markets, but we are counting on the advanced economies to take up the slack.
Aggressive government policy responses staved off a more serious economic downturn, but they have encouraged excessive risk-taking in financial assets.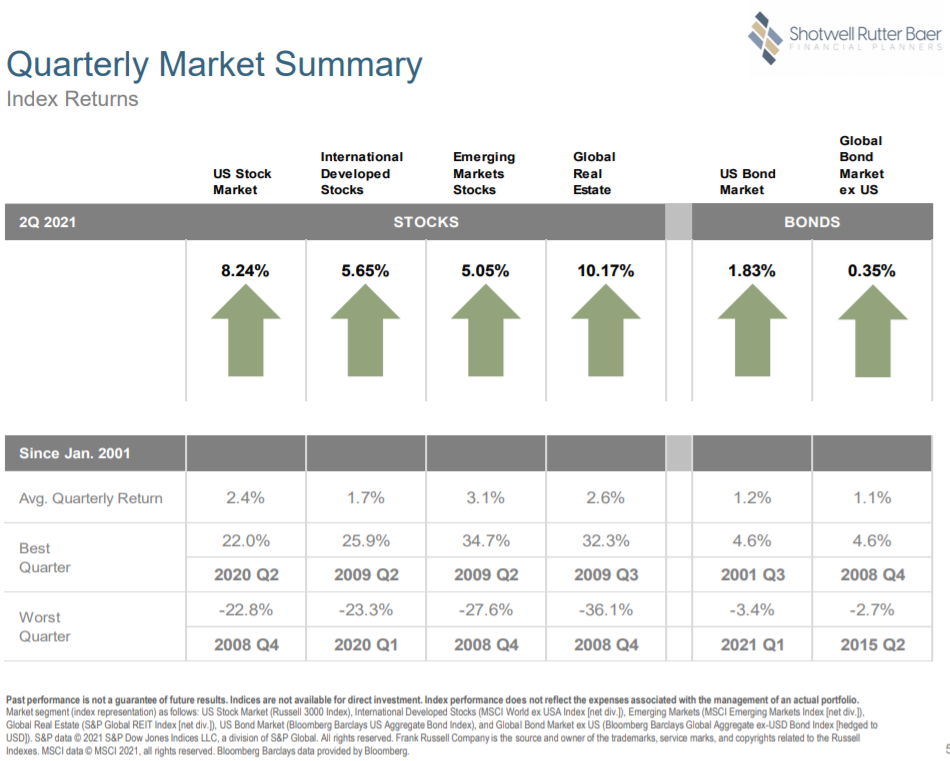 Where do we go from here?
While most indicators point toward a continued solid economic recovery, it is difficult to tell how much good news is already built into the price of stocks. If that is the case, any negative news – either virus related or economic headlines – will no doubt lead to turbulence, at least in the short – term. As always, the answer is to remain diversified and patient.
Download our full report here.
Need Help?
The financial advisors at Shotwell Rutter Baer work with many clients to maximize their retirement plan benefits and abilities. If you would like to find if there is more you can do with your plan, give us a call at 517-321-4832.
Check out our Strategic Reliable Blueprint process here. 
---
About Shotwell Rutter Baer
Shotwell Rutter Baer is proud to be an independent, fee-only registered investment advisory firm. This means that we are only compensated by our clients for our knowledge and guidance — not from commissions by selling financial products. Our only motivation is to help you achieve financial freedom and peace of mind. By structuring our business this way we believe that many of the conflicts of interest that plague the financial services industry are eliminated. We work for our clients, period.
Click here to learn about the Strategic Reliable Blueprint, our financial plan process for your future.
Call us at 517-321-4832 for financial and retirement investing advice.