January 5, 2023
Should I Lease or Buy My Next Car?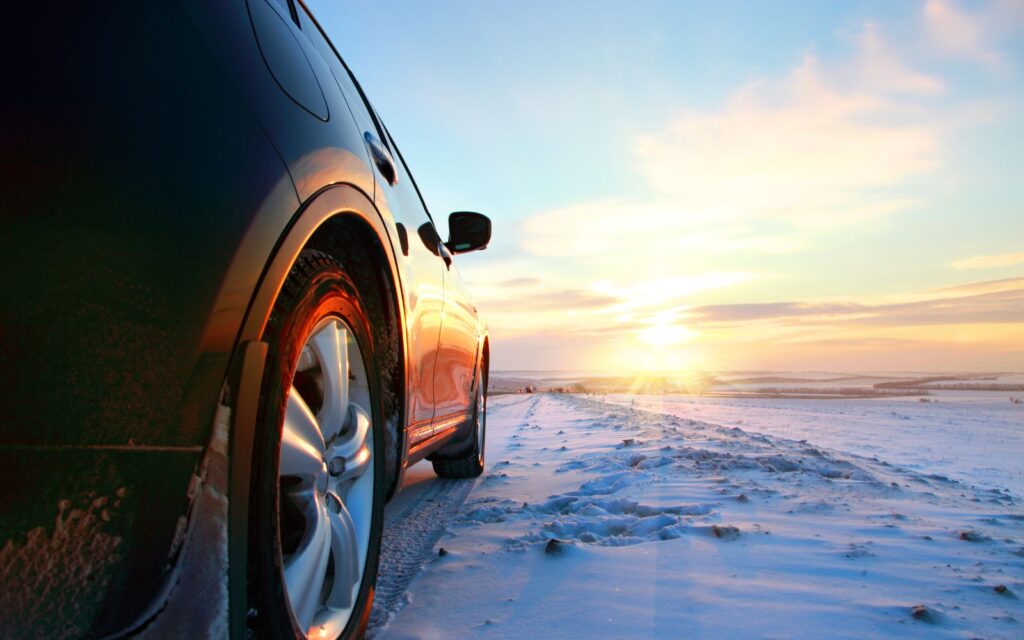 Podcast: Play in new window | Download
Michigan is an auto-centric state and people from the East and West coast don't understand why we still driving the same Subaru we bought in the nineteen eighties. Nonetheless, a very popular question we get asked a lot is whether you should buy or lease a car. 
A car is a major expense and a big budget item and is usually still a necessity for most of our clients. Ultimately, it's about practicality. The difference between buying and leasing a car isn't going to change your life. We're not talking about thousands of extra dollars to invest if you do one or the other. The cost is marginal.
A lot of people are buying out their lease and then turning around and flipping it making a profit. This is unheard of. Of course, this depends greatly on the make and model of the car and the timing of the lease.
Join Nick and Dave as they talk out the pros and cons of leasing versus buying your next car. Let us know what you are going to do when you purchase your next vehicle.
Here is the chart they refer to in the episode: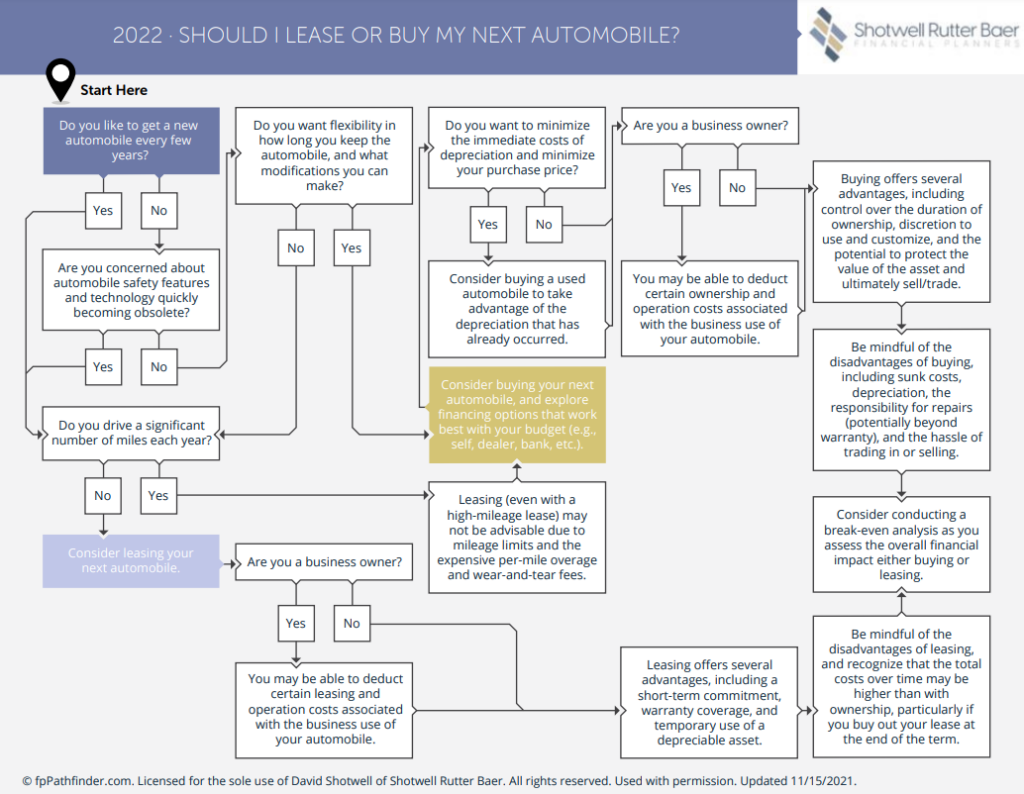 ---
About Shotwell Rutter Baer
Shotwell Rutter Baer is proud to be an independent, fee-only registered investment advisory firm. This means that we are only compensated by our clients for our knowledge and guidance — not from commissions by selling financial products. Our only motivation is to help you achieve financial freedom and peace of mind. By structuring our business this way we believe that many of the conflicts of interest that plague the financial services industry are eliminated. We work for our clients, period.
Click here to learn about the Strategic Reliable Blueprint, our financial plan process for your future.
Call us at 517-321-4832 for financial and retirement investing advice.