September 1, 2020
Welcome to the Kitchen Table Finance Podcast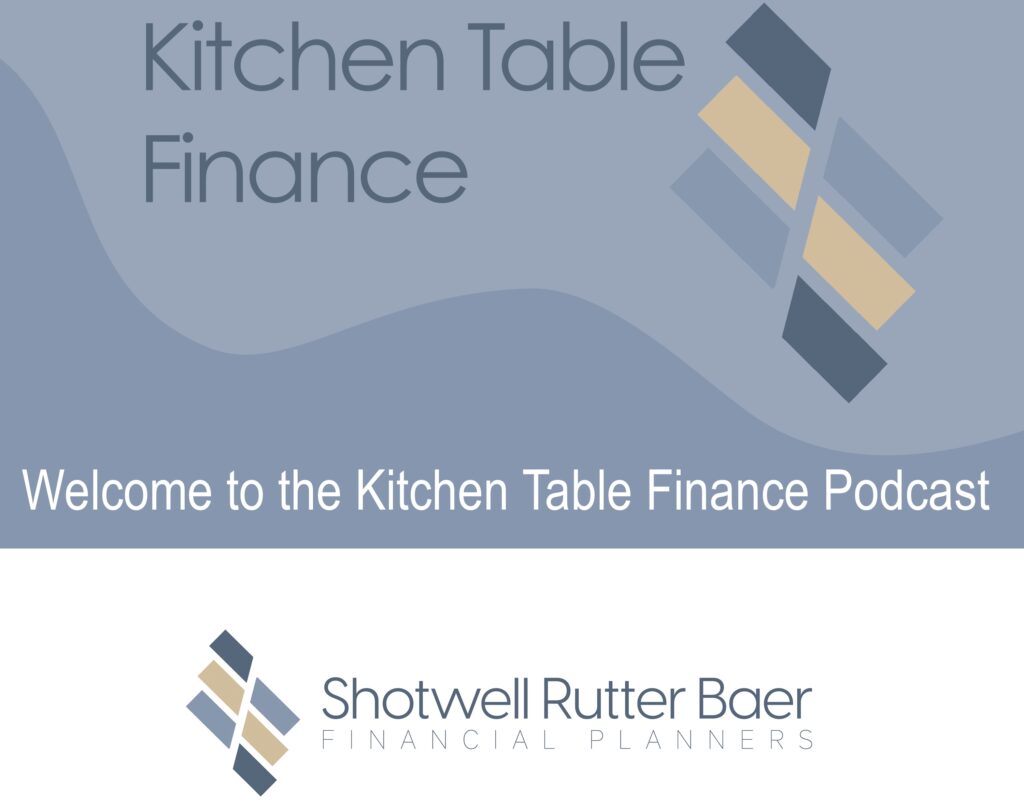 Podcast: Play in new window | Download
Welcome to The Kitchen Table Finance podcast. Join Dave Shotwell and Nick Nauta as they cut through the complexity of financial planning and serve bites of investment advice that are both personal and practical. 
Dave: "I'm Dave and I want to help you connect your money to what you value in life, and then help you make financial decisions to make it a reality. We'll talk about how you spend your money now and in retirement." 
Nick: I'm Nick and to me, living a rich life is more about who you are and being able to pursue your dreams, rather than how much money you have. Let's talk about how your money can work for you so you can have the life you want." 
Gather round and follow the Kitchen Table Finance podcast to learn about money and simple ways you can invest right now. Visit our blog for more practical advice and contact the team for personal planning by emailing info@srbadvisors.com.