November 4, 2022
Book Review: The Investment Answer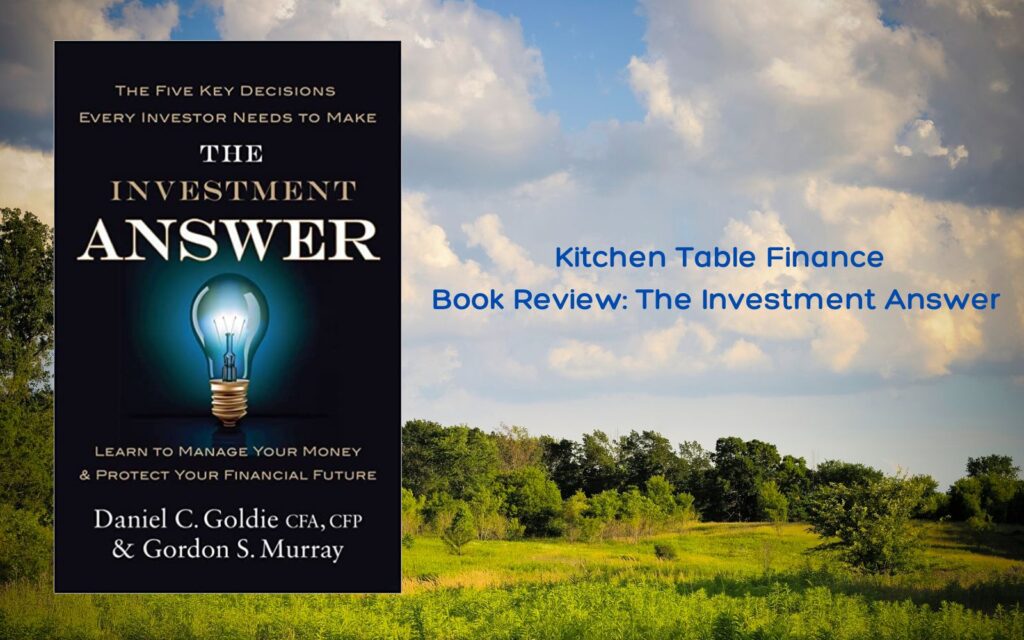 Podcast: Play in new window | Download
Dave and Nick review the book, The Investment Answer by Daniel C. Goldie and Gordon S. Murray
This is a favorite of both of theirs for investing information, especially for those just getting into the investing game.
From Amazon:
"The good news is that people today expect to live longer, healthier lives. The bad news is that many of us will not have enough money to retire comfortably. The solution to this problem is a wise investment of the wealth we accumulate during our working lives, but the unfortunate truth is that when it comes to investment, many of us don't know where to start.
Daniel Goldie and Gordon Murray aim to change the way we think about investing and influence the way we select financial advisors, invest our money and assess the results.
In THE INVESTMENT ANSWER, they provide readers with the necessary background to make the five key decisions that have a significant impact on the overall investment experience so that they will never again be afraid of financial markets or uncertain about what to do with their money.
Specifically:
Should I invest on my own or seek help from an investment professional?
How should I allocate my investments among stocks, bonds, and cash?
Which specific asset classes within these broad categories should I include in my portfolio?
Should I take an actively managed approach to invest, or follow a passive alternative?
When should I sell assets and when should I buy more?
In a world of fast-talking traders who believe that they can game the system and a market characterized by instability, this extraordinary and timely book offers guidance every investor should have."
---
About Shotwell Rutter Baer
Shotwell Rutter Baer is proud to be an independent, fee-only registered investment advisory firm. This means that we are only compensated by our clients for our knowledge and guidance — not from commissions by selling financial products. Our only motivation is to help you achieve financial freedom and peace of mind. By structuring our business this way we believe that many of the conflicts of interest that plague the financial services industry are eliminated. We work for our clients, period.
Click here to learn about the Strategic Reliable Blueprint, our financial plan process for your future.
Call us at 517-321-4832 for financial and retirement investing advice.