June 2, 2023
Ep 121: Book Review: "The Soul of Money"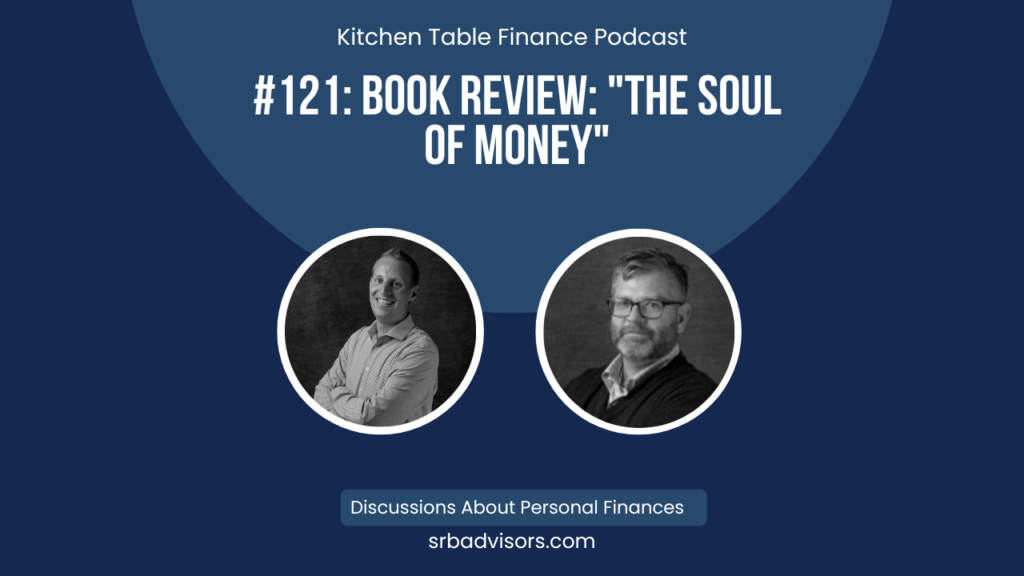 Podcast: Play in new window | Download
Join Dave and Nick as they discuss the book, The Soul of Money by Lynne Twist. Lynne Twist is a global activist and founded The Soul of Money Institute and you can find many of her works on her website there, including her book.
This is a great read for people who want to examine their relationship with money and how it affects their lives. We've had a lot of conversations on this podcast before about behavioral economics and finance and how money really affects you.
Lynne's overall take is that as humans, especially in the United States, we take the view of money in the form of scarcity. She outlines a couple of different myths of scarcity and one is there's not enough. The second one is that "more is better" and the third one is "that's just the way it is."
Nick admits he has felt those things at different times throughout his life and throughout his career. "It's an interesting way to think of capitalism and the world that we live in. There's always this sense that there's not enough and ultimately more is better. The problem with that is there's never enough right? What is enough? What drives somebody like Jeff Bezos to continue to make more money? What drives some of these major corporations and these billionaires to continue to make more money? Interestingly enough I've been a little bit obsessed with this idea of "what's enough" for a while.  Some of that came out of another book that we reviewed, The Psychology of Money.
The Solution According to The Soul of Money
Lynne's solution is having what she calls a sufficiency mindset. This is how we can change our relationship with money. To put it in the proper context we can think of it in terms of money as a means to an end. It can help us get more of what we need.  Sometimes many of us already have more than we need, but our focus is on not having enough so it doesn't allow us to appreciate what we have.
A big problem in today's world is that we're so focused on what's next that we don't stop and enjoy what we have right now. This is really challenging in financial planning because we're always trying to help people focus on how to build enough for retirement. How do we do all these things so that you get to a place where you can do what you want? This approach is why it's so important for us to structure our process around life planning, not just retirement planning.
Check out our life planning process here.
---
About Shotwell Rutter Baer
Shotwell Rutter Baer is proud to be an independent, fee-only registered investment advisory firm. This means that we are only compensated by our clients for our knowledge and guidance — not from commissions by selling financial products. Our only motivation is to help you achieve financial freedom and peace of mind. By structuring our business this way we believe that many of the conflicts of interest that plague the financial services industry are eliminated. We work for our clients, period.
Click here to learn about the Strategic Reliable Blueprint, our financial plan process for your future.
Call us at 517-321-4832 for financial and retirement investing advice.