July 12, 2023
Ep 127 – Stoic Philosophy and Financial Planning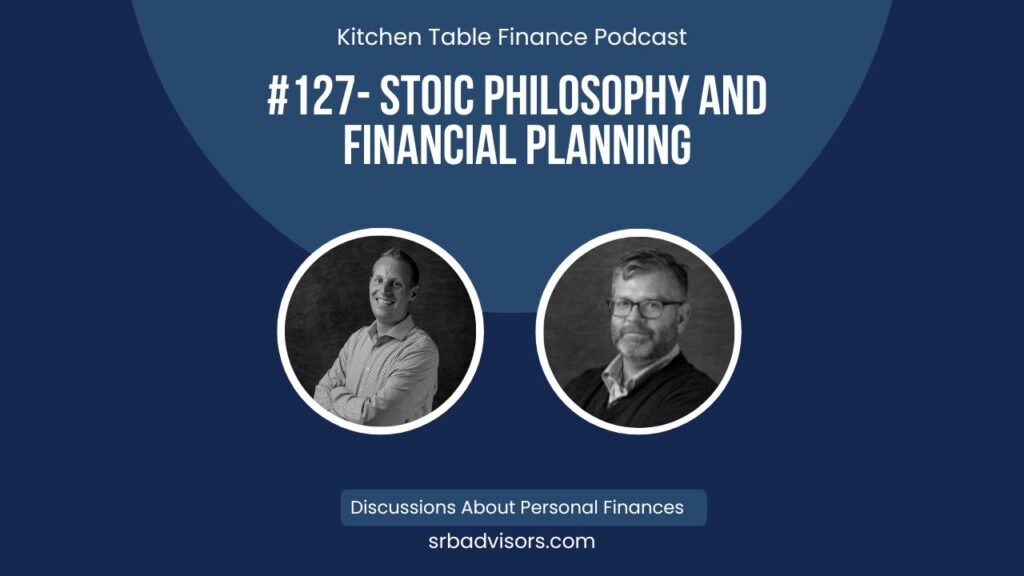 Podcast: Play in new window | Download
Join Dave and Nick as they discuss an amalgamation of things that Dave has read over the last year or so and has been studying.
Dave's wife got him a book for Christmas on stoic philosophy that was a general overview. He read different parts every day with explanations of what stoic philosophy entails. He kept thinking, "Boy this is almost a manual for good financial planning attitudes."
Stoicism as a philosophy doesn't deny that we have human emotions. It's more about recognizing that we have emotional reactions to things and trying not to let that drive how we respond to things. Focusing on what we can control and controlling our emotions with respect to decision-making. With respect to financial planning, we spend a lot of time coaching folks through the emotional ups and downs of market changes.  Don't make silly portfolio decisions based on your gut reaction to an election or a law that was just passed or a supreme court ruling.
Listen to the full episode as the guys dive into what really drives happiness, how to stay calm during stressful times, and more aspects of stoic philosophy.
Here are links to some of the references that Dave talks about in this episode:
---
About Shotwell Rutter Baer
Shotwell Rutter Baer is proud to be an independent, fee-only registered investment advisory firm. This means that we are only compensated by our clients for our knowledge and guidance — not from commissions by selling financial products. Our only motivation is to help you achieve financial freedom and peace of mind. By structuring our business this way we believe that many of the conflicts of interest that plague the financial services industry are eliminated. We work for our clients, period.
Click here to learn about the Strategic Reliable Blueprint, our financial plan process for your future.
Call us at 517-321-4832 for financial and retirement investing advice.