October 6, 2021
Exciting Announcement – Amy Gauden FPQP®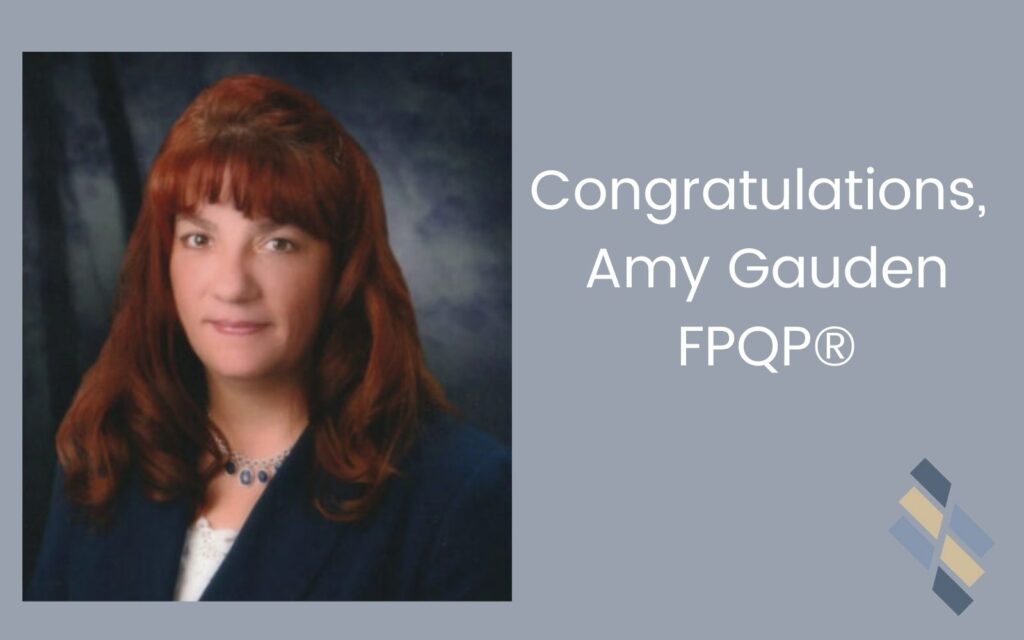 We are extremely proud to announce that Amy Gauden, who joined our firm in 2016, has earned her Financial Paraplanner Qualified Professional designation. This certification program (FPQP® for short) has prepared Amy to take on a larger role at Shotwell Rutter Baer helping Dave and Nick develop and implement client financial plans.
The FPQP® curriculum includes classes on the financial planning process, business ownership, cash flow, and debt management, insurance, investment strategies, retirement income planning, taxes, and estate planning. The program is capped off with a challenging exam that brings together all these topics. The role of Paraplanner entails going beyond plan input to help analyze a financial plan and help the advisor build and evaluate client scenarios. While Amy has always played a role in helping us in the planning process, this deep understanding of planning fundamentals will allow her to take the next steps forward and shows her dedication to her career.
So help us congratulate Amy next time you talk as we welcome her step forward into this new and exciting role.
Need Help?
The financial advisors at Shotwell Rutter Baer work with many clients to maximize their retirement plan benefits and abilities. If you would like to find if there is more you can do with your plan, give us a call at 517-321-4832.
Check out our Strategic Reliable Blueprint process here. 
---
About Shotwell Rutter Baer
Shotwell Rutter Baer is proud to be an independent, fee-only registered investment advisory firm. This means that we are only compensated by our clients for our knowledge and guidance — not from commissions by selling financial products. Our only motivation is to help you achieve financial freedom and peace of mind. By structuring our business this way we believe that many of the conflicts of interest that plague the financial services industry are eliminated. We work for our clients, period.
Click here to learn about the Strategic Reliable Blueprint, our financial plan process for your future.
Call us at 517-321-4832 for financial and retirement investing advice.