December 14, 2020
Life Planning is Financial Planning Done Right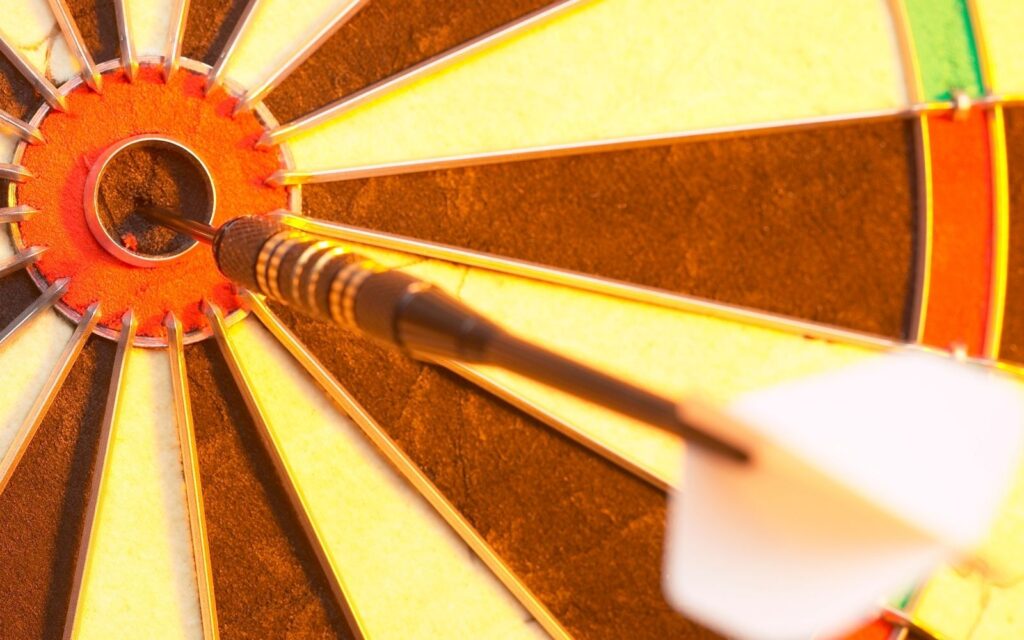 Podcast: Play in new window | Download
Life Planning is a personal approach to financial planning that starts with a conversation about your life goals and dreams. We often don't give ourselves the time and space to really think about what we want for our lives now, in the near future, and in retirement As humans, we tend to have tunnel vision and get so busy that we are only thinking of the week ahead. We don't always look at the big picture.
Nick Nauta recently attended the Kinder Evoke 4 day virtual training. George Kinder is widely regarded as the father of life planning. Training system. for financial advisors to master his Evoke process. The training was led by the company's current guru,  Louie, who taught the training from the Netherlands. Despite the crazy time zone challenges, Nick really benefitted from the training.
"I learned a lot about Life Planning but also a lot about myself. One of the neat things about the training is that you actually get life planned yourself. I got to experience it from the client's point of view." Nick explains.
Evoke Life Planning Steps
Exploration
Vision
Obstacles
Knowledge
Execution
The knowledge and execution steps are the same as traditional financial planning. However, where the new way of looking at planning comes in is during the first 3 steps, Exploration, Vision, and Obstacles.
We help clients quantify their goals and connect those goals to their values. You have money and you have resources, but how do you use them to create an impact on your life? How does that translate into how you want to live your life?
As financial advisors, we have all these tools, but if we don't have a target we are shooting for, we are just shooting arrows and hope we hit something. The Life Planning approach is how we get really specific and know exactly where the bullseye is. This helps us to know exactly what advice to give each client for their unique life situation.
Financial planning is not just about the investments. As Nick is fond of saying, If that were the case, we'd all be living in cardboard boxes with million-dollar investment accounts. Numbers-wise, that is the best-case scenario: spend nothing and invest everything. However, that is no fun.
Money is only as good as what you do with it.

~David Shotwell
Life Planning is very Personal
We can analyze the numbers and market all day long, but if we don't know how it fits into what is important to the client, then we are shooting in the dark.
There is internal planning and there is external planning. External Planning is the nuts and bolts and analyzing the money. Internal planning is what you want to do, the life you want to have, and how to make that happen.
Nick explains the most beneficial part of his life planning experience.
"Being given space to really think about what is important to me and having that person to talk through the options was remarkable. One of the aha moments for me was about emotions. Typically when you talk with a financial advisor they want nothing to do with emotions.  But life planning is a lot about dealing with emotions. The reason that it is so important to deal with emotion is that if you think of the word emotion it is is E + motion = energy and motion. We don't do anything unless there are emotions attached to it because that is where we get our energy from. If you ignore the emotions, chances are you are not going to go out and do the things you want to do or the things you say you want to do because there is no energy behind it."
Providing the Space to Dream
As financial planners, we need to provide the space and encouragement to talk about the emotions behind financial decisions to get to the heart of each client's life goals. This is not typically the kind of thing people come to a financial planner for. It's a different approach, but if what you are really trying to do is create a successful financial life you have to start with that overall vision.
Life planning isn't therapy in the traditional sense, which looks back at the past. Instead, you and your financial planner are looking ahead to what's next. We take the current moment of what you want out of life and what will make it meaningful and apply the tools and experience we have to make it happen. No one else is really set up to help you other than an experienced financial advisor who also has Life Planning expertise.
Your Life Plan helps your financial advisor be that much more specific in making recommendations that are going to help you reach your goals in the most successful way possible.
Our focus is on, "Are you able to do what you were truly put on this earth to do?" Instead of just thinking about whether or not you are making more money?
Life Planning is an Evolutionary Process
It is important to keep in mind that your life and financial plans are an evolution. They are not etched in stone and can change and shift with your changing ideas and circumstances. That is why you have an ongoing relationship with your financial advisor. Goals and values change.
For example, you might have a passion for sailing around the world on your sailboat during retirement. You get to retirement and sail for a month and realize that it was really fun, but you don't need to it any longer. You want to move on to something else. But if you had never taken that month, you'd always wonder for the rest of your life what it would have been like.
What obstacles do you have?
The Obstacles portion of the plan is also crucial. Continuing with the sailboat analogy, maybe the husband really wants to spend a lot of time sailing around on his boat in retirement, but his wife gets seasick. The wife's main goal in retirement is to spend more time with their grandchildren.
So, the financial advisor offers a plan of creating a schedule where the husband sails from port to port and the wife can fly out to meet him occasionally with the grandchildren. This plan meets everyone's needs, but if they hadn't talked it out with an advisor they may not have come to this plan on their own.
It is fascinating how often someone will reveal something that is really important to them they had never told their spouse before.
Can you actually achieve your goals?
Sometimes people's goals are not conducive to their financial reality. Their financial situation may not support them being able to sail around the world, but as their financial planner, we can help them figure out a version of their goal that will help satisfy their dream. This might include shorter trips and a scaled-down version of word travel.
Another great benefit of having a financial advisor is having a person to bounce ideas off of. So often we have goals and dreams but if we don't talk to anyone about them it is very easy to dismiss them and tell ourselves, "That's impossible. That will never happen."
A financial advisor can help you really explore those ideas and determine if you can do them, or a version of them. It is really energizing and helpful to have someone in your corner to help you plan for things that you may otherwise have just put off and assume you could never do.
Shotwell Rutter Baer has its own Financial Plan process that is rooted in the EVOKE Life Planning philosophy. We spend as much time as needed with each client on the visioning process. We consider this the most important part of the entire financial planning process. It is important to have space to not only think about what is truly important to you but to also verbalize this to someone else who can help you create a plan that will bring your goals into reality.
We are excited to continue developing our training and offering Life Planning to all of our clients to provide them with a well-rounded and goal-oriented approach to financial planning.
---
About Shotwell Rutter Baer
Shotwell Rutter Baer is proud to be an independent, fee-only registered investment advisory firm. This means that we are only compensated by our clients for our knowledge and guidance — not from commissions by selling financial products. Our only motivation is to help you achieve financial freedom and peace of mind. By structuring our business this way we believe that many of the conflicts of interest that plague the financial services industry are eliminated. We work for our clients, period.
Click here to learn about the Strategic Reliable Blueprint, our financial plan process for your future.
Call us at 517-321-4832 for financial and retirement investing advice.