April 6, 2023
Ep 113: Rent or Buy – Move or Stay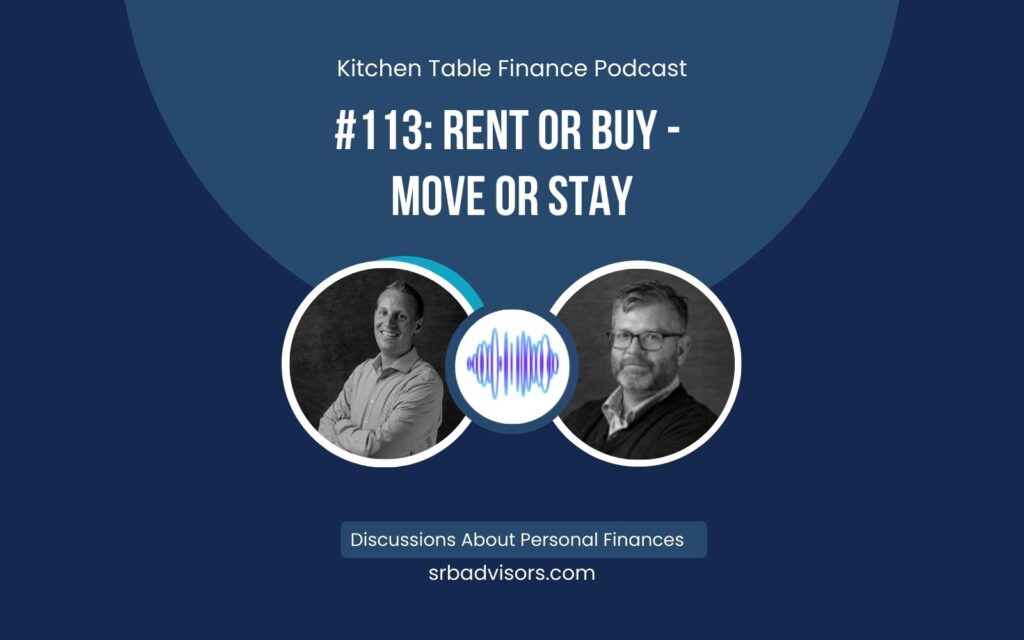 Podcast: Play in new window | Download
How to make housing decisions in a rising rate environment.
We've been getting a lot of questions about the housing market. We've seen the Fed basically increase interest rates at an accelerated pace over the last year. And they are looking to still continue to do a couple more rate increases. So what do you think about that and how do you think about the different housing choices knowing that we're in this rising interest rate environment?
And we don't really know how long rates are going to stay high. To make it more interesting, the rising interest rate environment is on the back of a very fast-moving real estate market since 2020.
So we've got a double whammy of housing prices going way up and then interest rates going way up. It's really changed the math of home buying lately. Despite this, there are not a lot of houses on the market but there are still a lot of people looking to buy houses.
Too few homes for too many buyers right now.
The pandemic and all the supply chain issues that we've talked about on this podcast before have not helped the situation.
Join us, Dave and Nick, as we delve further into this issue and offer financial tips for those who are thinking about buying and or selling a home in the current financial environment we find ourselves in.
About Shotwell Rutter Baer
Shotwell Rutter Baer is proud to be an independent, fee-only registered investment advisory firm. This means that we are only compensated by our clients for our knowledge and guidance — not from commissions by selling financial products. Our only motivation is to help you achieve financial freedom and peace of mind. By structuring our business this way we believe that many of the conflicts of interest that plague the financial services industry are eliminated. We work for our clients, period.
Click here to learn about the Strategic Reliable Blueprint, our financial plan process for your future.
Call us at 517-321-4832 for financial and retirement investing advice.