December 8, 2020
December 2020 Market and Economic Update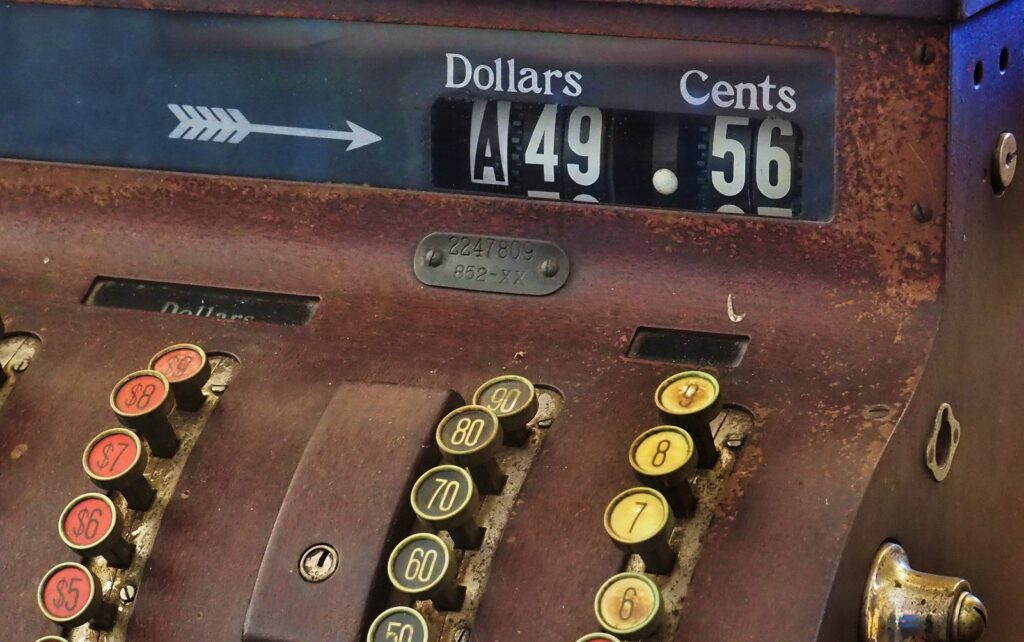 It's December and 2020 is drawing to a close. How has the 2020 market been doing?
It's been a year of extremes. As I write this, the stock market is making fresh highs, with the S&P 500 stock index up 14.5% for the year, despite a harrowing journey.
The economy was thrown into a recession earlier this year, and while we have seen the economy stabilize, the unemployment rate is still high, consumer spending is still precarious, and, most importantly, the health situation is still not resolved.
The market's behavior may seem irrational. But keep in mind that the market is the sum of all of our actions as investors. It reflects optimism that we will overcome the coronavirus and the economy will recover. While the situation right now is still dire, it will no doubt improve. The market, which means our behavior as investors, is doing the right thing and taking the long-term view.
That optimism is apparent in interest rates, which have begun to tick up. As the chart below illustrates, the US 10-Year Treasury bond is approaching 1% for the first time since the pandemic hit. Rising interest rates indicate that investors view the future as improving. Investor sentiment, as measured by the AAII Investor Sentiment Survey, has also recovered as the markets have stabilized, offering further evidence that investors are taking new health and economic data in stride.
For the latest on the markets and the economy, here's a link to our Market and Economy Chartbook December 2020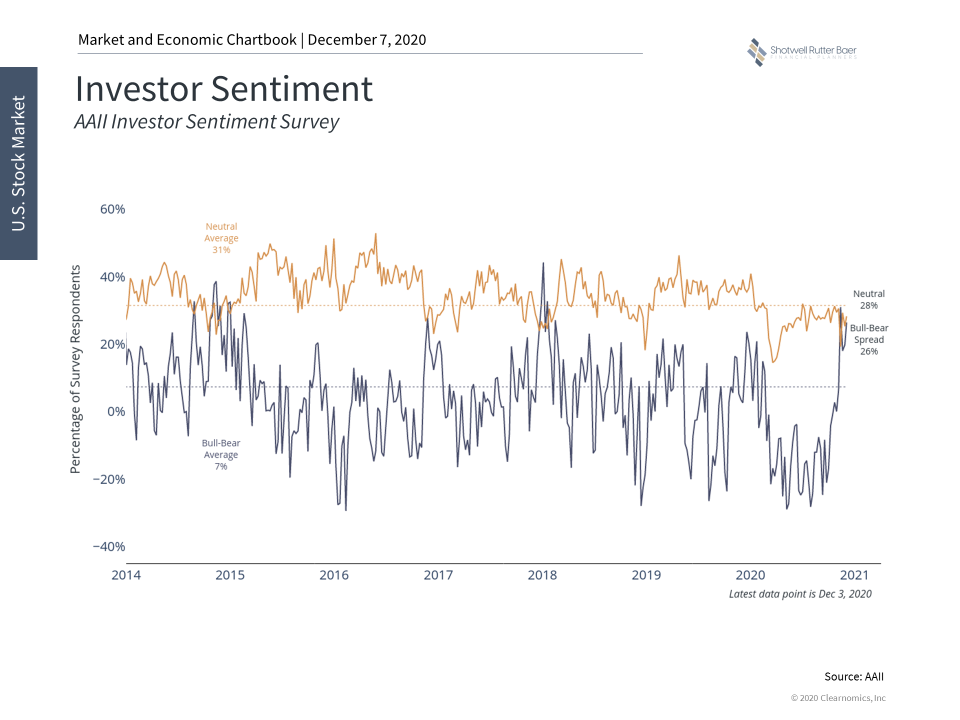 ---
About Shotwell Rutter Baer
Shotwell Rutter Baer is proud to be an independent, fee-only registered investment advisory firm. This means that we are only compensated by our clients for our knowledge and guidance — not from commissions by selling financial products. Our only motivation is to help you achieve financial freedom and peace of mind. By structuring our business this way we believe that many of the conflicts of interest that plague the financial services industry are eliminated. We work for our clients, period.
Click here to learn about the Strategic Reliable Blueprint, our financial plan process for your future.
Call us at 517-321-4832 for financial and retirement investing advice.