July 27, 2023
Third Quarter 2023 Economic Update and Market Review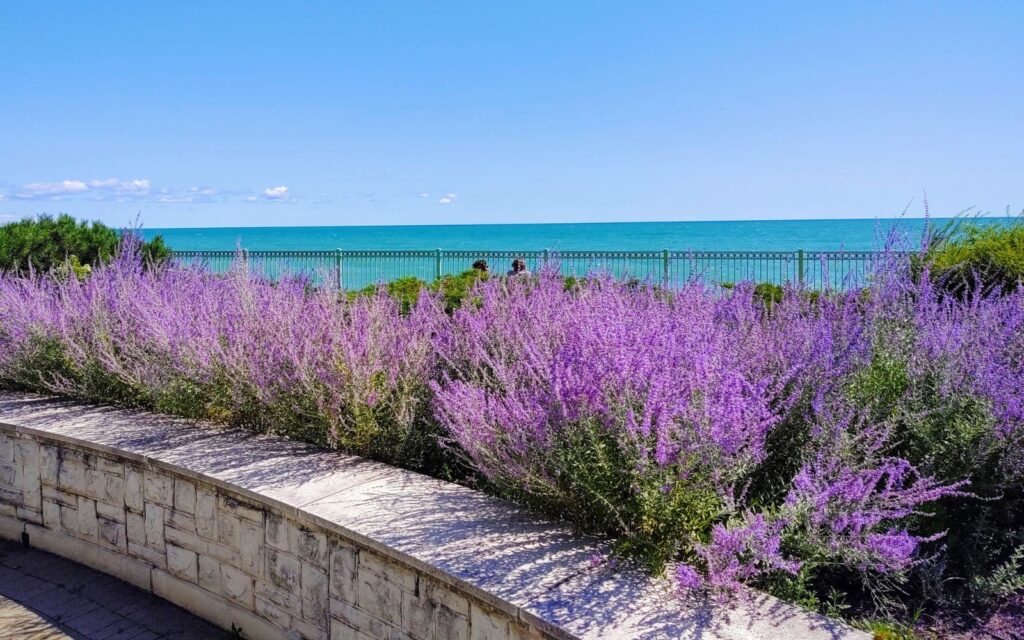 Podcast: Play in new window | Download
The year is half over, and despite recession fears, banking turmoil, and a debt-ceiling standoff in Washington, the stock market continued its current roll last quarter. US stocks, as measured by the Russell benchmarks, were positive across the board for the quarter, year to date, and the last 12 months. While international returns aren't as robust, the results have also been positive across all three-time frames except for frontier markets. Bonds were slightly negative for the quarter though still positive year to date.
Watch on YouTube HERE
As always, there are both positive signals and reasons for concern. Mario and Eric, our portfolio advisors at East Bay Investment Solutions, have summarized those points for us: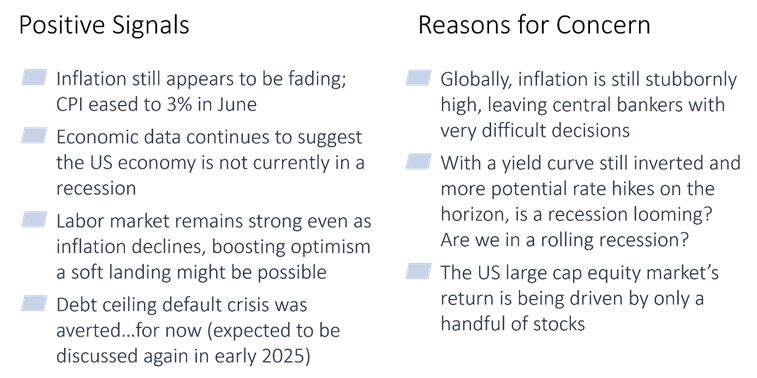 One of their main points for this quarter is that the US economy is not currently in the recession that almost all economists predicted at the beginning of the year. However, they discuss the possibility of a "rolling recession," where the overall economy is performing ok, but industries such as housing and tech rotate through challenging times, layoffs, and earnings warnings. Most importantly, they point out that the data that tells us we are in a recession is backward-looking, while the markets are forward-looking. For example, in early 2020 the stock market tanked as Covid restrictions were put in place. The economy entered a recession, but the data didn't show that recession until June, and by then the stock market was well on its way to recovery.
Here's the full text of East Bay's Commentary.
You can watch their recorded video presentation here: East Bay Quarterly Review
---
About Shotwell Rutter Baer
Shotwell Rutter Baer is proud to be an independent, fee-only registered investment advisory firm. This means that we are only compensated by our clients for our knowledge and guidance — not from commissions by selling financial products. Our only motivation is to help you achieve financial freedom and peace of mind. By structuring our business this way we believe that many of the conflicts of interest that plague the financial services industry are eliminated. We work for our clients, period.
Click here to learn about the Strategic Reliable Blueprint, our financial plan process for your future.
Call us at 517-321-4832 for financial and retirement investing advice.
---