October 11, 2021
Welcome Kirt Runyan to the SRB Team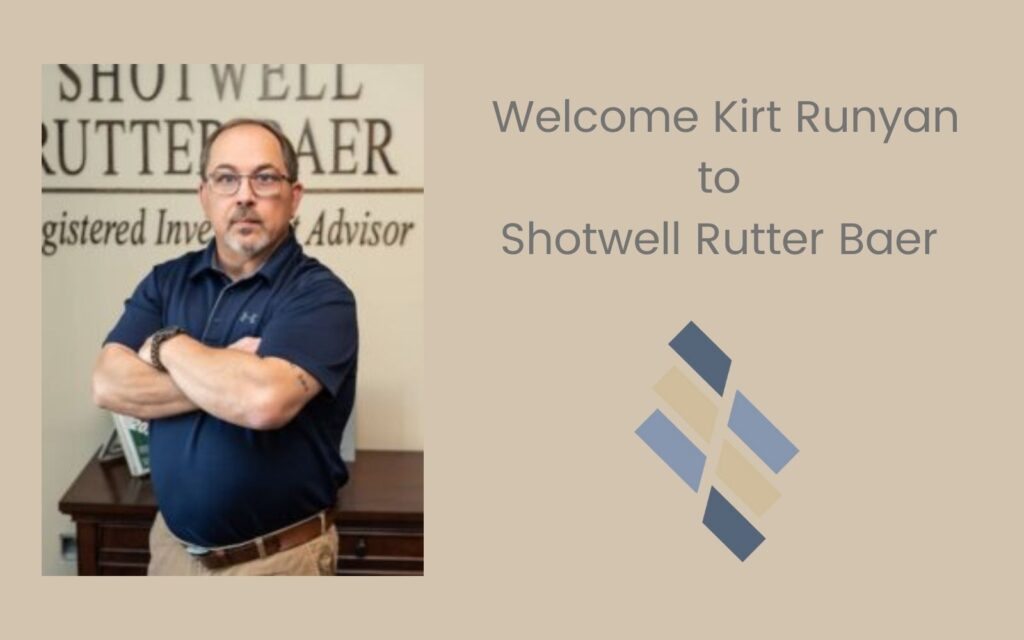 Welcome, Kirt Runyan!
We are excited to announce that Kirt Runyan has joined our team, working as an Administrative Assistant in our Lansing office. While he is new to the financial planning industry, he has extensive customer service and administrative experience.
He is helping to:
schedule client meetings
sends follow-up emails
grabbing the phones
streamline our internal processes to be more efficient
Kirt retired from the US Army and Michigan National Guard in 2018 and continued to work in the Guard's Recruit Sustainment Program. He has also served as a Regional Planner for Shiawassee County Homeland Security and Emergency Management Program. Kirt has been married to his wife, Paula, for 24 years. They have three grown boys, two daughters-in-law, and three grandchildren.
Kirt and Paula enjoy golf, singing karaoke, and spending time with family. He is a proud life member of Reed-Raymond VFW Post 2272 in Durand, Michigan, and has served as Post Quartermaster. He and his wife contribute to Volunteers of America and the Food Bank of Eastern Michigan.
Kirt is 100% dedicated to serving clients and ensuring that all their needs are met. Kirt quotes as his motto, "We make a living by what we get. We make a life by what we give." We think he'll fit in well here and we are excited to have his help.
Need Help?
The financial advisors at Shotwell Rutter Baer work with many clients to maximize their retirement plan benefits and abilities. If you would like to find if there is more you can do with your plan, give us a call at 517-321-4832.
Check out our Strategic Reliable Blueprint process here. 
---
About Shotwell Rutter Baer
Shotwell Rutter Baer is proud to be an independent, fee-only registered investment advisory firm. This means that we are only compensated by our clients for our knowledge and guidance — not from commissions by selling financial products. Our only motivation is to help you achieve financial freedom and peace of mind. By structuring our business this way we believe that many of the conflicts of interest that plague the financial services industry are eliminated. We work for our clients, period.
Click here to learn about the Strategic Reliable Blueprint, our financial plan process for your future.
Call us at 517-321-4832 for financial and retirement investing advice.